Most of our product range draws inspiration from the symbolism, depth, vibrancy and exuberance of Zulu beadwork.
---
The beadwork is characterised by a symmetrical combination and patterning of seven core colours (black, blue, yellow, green, pink, red, white), different combinations of these colours have specific significance, nuance and meaning. The three most significant combinations are:
Isishunka, colour coded beadwork pattern combining seven colours (white, light blue, dark green, pale yellow, pink, red and black).
Isithembu, colour coded beadwork pattern combining five colours (light blue, grass green, bright yellow, red and black).
Umzansi, colour coded beadwork pattern combining seven of the eight colours , white, dark blue, green grass and red.
Isinyolovane combination, our signature launch print, is not consistent with any of the outlined colour schemes, it combines the beauty and meaning of all of the above patterns, encompassing all seven colours. This combination of colours embody positivity – our wish for you!
Isinyolovane Beadwork
Our Custom Prints
---

Isinyolovane - Original

Isinyolovane - Blue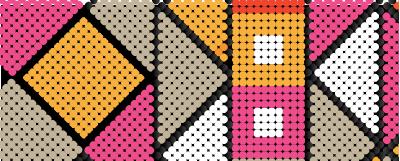 Isinyolovane - Pink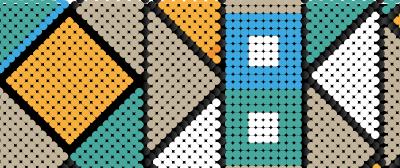 Isinyolovane - Turquoise

Isinyolovane - Yellow

Isinyolovane - Purple
We offer a wide range of apparel and lifestyle items which are inspired by the vibrancy and diversity of South African cultures. All our items are masterfully crafted using an infusion of plain fabrics and our signature prints. Our name, 'eYami', a Nguni word which means 'mine', is about proudly and unapologetically 'owning your identity', whilst allowing you the space to evolve. It is about embracing and celebrating where you come from, where you are and where you are headed.
We endeavour to give a contemporary twist to the much loved traditional designs and prints, creating a platform where modern yet traditionally conscious fashion lovers can find expression.
Inspiration
Our bespoke prints draw inspiration from the vibrancy and diversity of South African cultures, they are a fitting addition for the style conscious, yet culturally 'woke' individual.
In the development of our custom prints, we pride ourselves in the empowerment of young talented, black graphic designers in the interpretation of South African cultures and trends. The designs are rooted in South African heritage, an embodiment of style, relevance and  elegance.
Sourcing and Production
All our generic fabrics are locally (South Africa) sourced and in collaboration with leading local textile printing experts, we produce our signature eYami prints, which are characterized by artwork that infuses the vibrancy of local cultures. The unique designs are then applied to a multitude of textiles.
All our items are locally produced in our Midrand facility, end to end, our value chain is managed in South Africa.
Our Team
---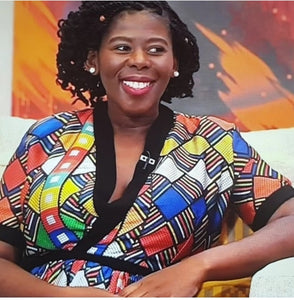 Nana (Co-Founder)
Nonhlanhla (Nana) Magubane, our Managing Director, a GIBS MBA graduate, marketer and social entrepreneur - motivated by pervasive Afrocentric fashion trends in the market, Nana saw an opportunity to start a retail outlet focused on offering high quality fashion and lifestyle items that are inspired by the diversity of South African cultures. She then shared her vision with her friend, Zonke Mashile, whom she had met during the MBA programme. Excited by the prospects that the concept presented in the South African market, Zonke couldn't say no to such opportunity and the rest is history.
Zonke (Co-Founder)
Zonke Mashile, our Finance Director, another GIBS MBA alumni, and a former accountant turned social entrepreneur, and a lover of all things 'lovely' could not help but respond to Nana's call. The loving wife and mother of two also saw a distinct gap in the market for clothing and household accessories that resonate with the evolved/modern individual who still wants to celebrate their heritage in a way that's authentic to them but compliments who they 'now' are and has global and modern appeal. eYami was the prefect platform to close that gap for her.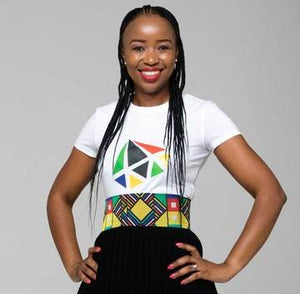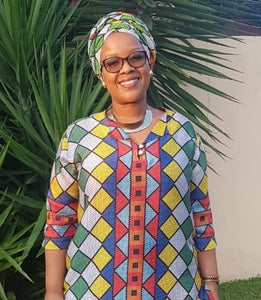 NQABA (Head Designer)
Nqabakazi (Nqaba) Vantyi, our Head Designer, is a Nelson Mandela University of Technology graduate and a seasoned fashion designer. She joins eYami with wealth of experience obtained from running her own business under @queenadah brand and during her time in corporate world.
Nqaba draws inspiration from our rich and diverse heritage, the interconnection between all groups of African descents and African Art. This is why she is an obvious choice for eYami brand.